4 Ways Data Loss Can Destroy Your Organization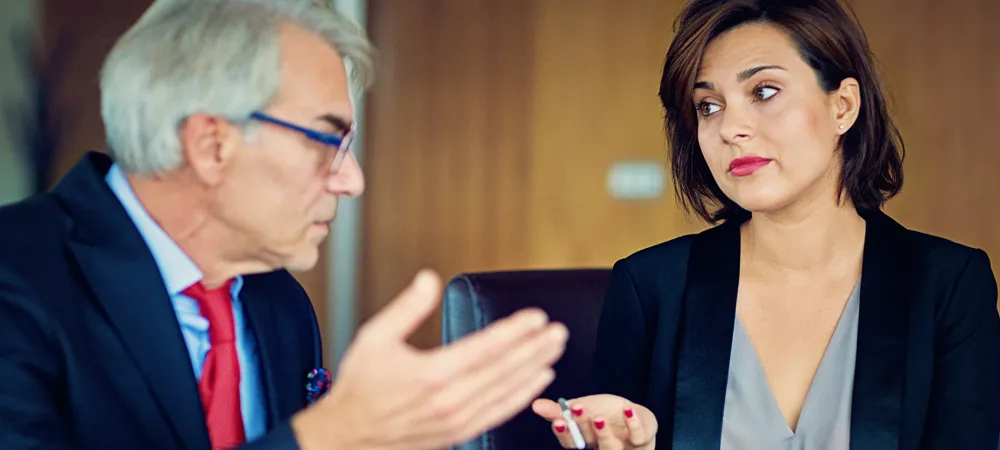 Data is the lifeblood of any certifying organization. "Data integrity" is a large umbrella that covers both data accuracy and security, and it must be monitored and maintained with extreme vigilance by any certifying board.
In order to make the vital decisions that guide and grow a credentialing organization, the board and staff need to know that people, certifications, exams, and all of the other data points within a certifying board's purview can be viewed immediately, with pinpoint accuracy, and that this proprietary information is not vulnerable to outside threats.
The importance of data integrity can't be overstated, because when data is lost or corrupted, your entire organization's health and future are put at risk. Let's look at the ways that data loss can have a catastrophic impact on your certifying board.
Knowledge Gaps
Nothing sinister here, but knowledge gaps can have a huge loss on the productivity of any organization. It's possible that your certifying board has been able to cobble together a functioning workflow out of several disparate or antiquated systems. But when staff members depart, ones who have scrambled for years to wrangle those various data points into sense, that institutional expertise departs as well.
Knowledge gaps create a massive productivity loss as remaining staff and board members struggle to complete the departed employee's tasks in addition to their own. If the ability to generate revenue is impaired by this loss, then an organization can be brought to its knees.
Security
Paper is fragile. Microsoft Access, a tool many organizations currently use for certification management, is highly corruptible and insecure. Hackers and other threats have increased opportunities to infiltrate your system with every different app you utilize.
According to Forbes, the average cost of a data breach for a US business was $7.91 million dollars.
When you invest in a unified secure system, purpose-built for certifying boards, you're actually investing in the fiscal survival of your organization.
Productivity Loss
Just like a knowledge gap, anything that negatively impacts your data can lead to a productivity loss. An organization may be using an Excel spreadsheet, copying and pasting information between four different locations. There is an incremental but quickly mounting productivity loss that comes from the effort to sync all the information and ensure its accuracy.
Data inaccuracy is a threat, and so is data loss - through corruption, error, or due to an outside attack - leads to a massive productivity loss. What happens if a data loss happens right before a major group exam, and the exams can not be completed? The revenue loss might be an event from which your organization can not recover.
Any interruption in your certifying board's activities also has the potential to cause irreparable damage to your brand's reputation. We live in a world where trust is eroding in all areas of public life. Squandering the trust of your existing base is a prescription for total collapse, and once word spreads that your brand can not be trusted, you will find great difficulty attracting new certificants or diplomates.
The damage to your brand's reputation will be even greater if the next scenario comes into play.
Exposure of Confidential Information
If your data isn't just lost, but exposed, you could face the threat of major legal action that costs your organization millions of dollars or shuts it down permanently. If your people can't trust that their confidential information is safe in your hands, you may never be able to re-establish that professional relationship.
The End Game
Protecting your data is not a game, something to play with. Any of the four problems above can lead to the end of your organization. An inability to maintain accurate information, a gap in services, or a breach of security will ruin your brand. If people don't believe you know what you are doing, then your image and business may never recover.
A comprehensive Certification Management System (CMS) is the only reliable solution for ensuring that your data is accurate and secure. Contact ROC-P today and find out how your organization can reach new peaks of performance in as few as four weeks.