How ROC-P Integrates with Other Third-Party Software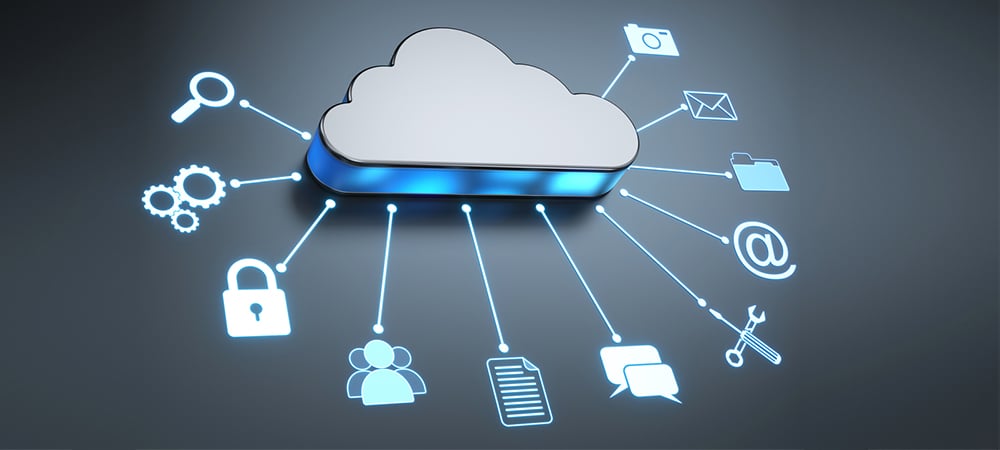 ROC-P's Certification Core is the industry's most complete and configurable solution for certification and candidate management—but what if you already have a management solution in place, and just need a portion of ROC-P's expansive feature set?
Not a problem. ROC-P was designed to integrate seamlessly with other party systems, meaning you can keep your other platforms in place while still upgrading your organization's capabilities.
What kinds of systems can ROC-P integrate with? The list is long, and includes:
Association Management Systems (AMS)
Customer Relationship Management (CRM) systems
Learning Management Systems (LMS)
Human Resources Information Systems (HRIS)
Exam and assessment software
Member and customer engagement systems
Payment and accounting software
ROC-P's development team has integrated our platform with dozens of the industry's most popular management platforms, as well as with more specialized, industry-specific services.
Depending on what your organization needs, our team can develop and leverage APIs to send and/or receive data from your third-party platforms, from grading data to certification status to CEU tracking. That allows you to consolidate your information and tasks within one platform, whether that's ROC-P or another management system.
How do ROC-P integrations work in practice?
Say your organization already has an AMS and LMS, a testing platform, and CEU tracking in place, but you need the ability to manage your (re)certification cycles and grading data.
ROC-P can integrate seamlessly into your IT stack and manage specific pieces of your workflow, passing information to other systems as needed. Those integrations might look something like this: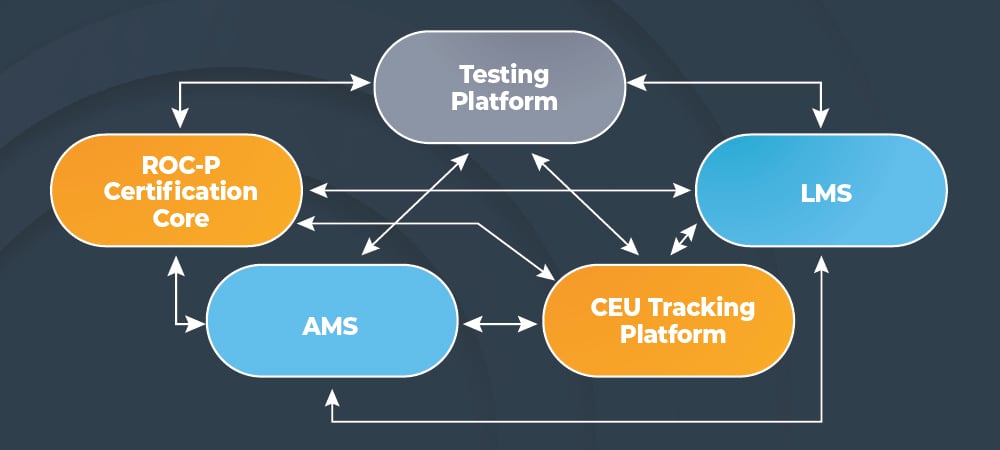 Some of the ROC-P functionalities our clients have integrated into their own workflows include:
Certified individual and candidate management
Exam results and statistics
Continuing education tracking
Dues/renewals scheduling and registrations
Public listing of certified people
By integrating ROC-P with your existing systems, you can minimize IT downtime and staff retraining, automate more of your existing workflows, and serve your candidates and certified individuals more efficiently.
Of course, if you're looking for a comprehensive certification management system that handles individuals, verifications, CEU tracking, digital badging, automated communications and more, ROC-P can do all of that, too. We're focused on helping your organization do its best work, whether that's as a standalone platform or as part of a bigger strategy.
Read more about the many capabilities built into ROC-P's Certification Core, and reach out to our team to discuss how ROC-P can boost your organization's existing workflows.