Improve Your Process with Cloud-Based Management Software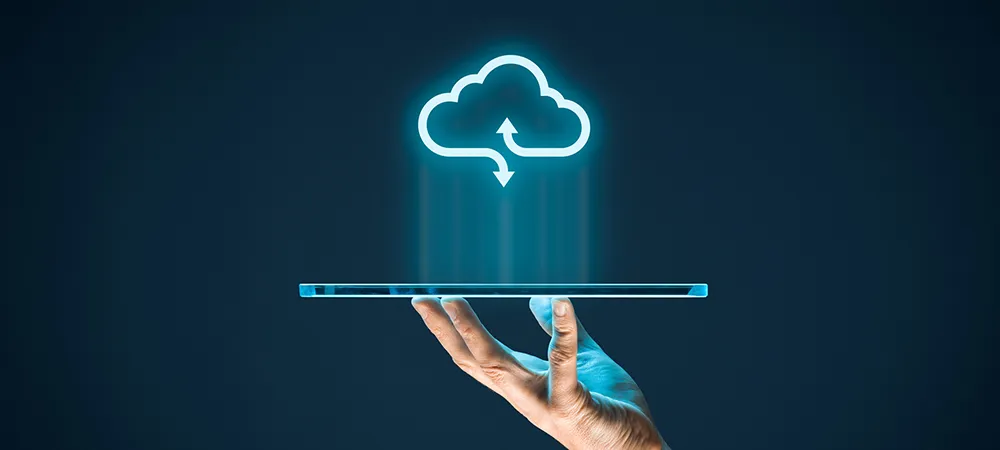 Many people find cloud-based computing to be a confusing concept, but it's actually quite simple. Imagine a cartoon figure who's having their worst day, being followed around by a rainy gray bubble. When it comes to technology, you're also being constantly followed by a cloud, but instead of sad drops of water, it rains down data.
Information in the cloud is constantly available, wherever you go. This is an incredibly useful tool for optimizing business processes. The cloud simplifies workflows for remote employees and supports collaboration. These are just a couple of the many reasons that cloud-based management software is the ideal solution for a certifying board.
Failure Is Not an Option
Many businesses will invest a huge sum of money in expensive custom software solutions, only to install the application on a computer that's almost old enough to legally vote. A hardware failure can quickly lead to the corruption or disappearance of hours, days, or years of data.
Simple applications like Microsoft Access are particularly susceptible to data loss and corruption from a hardware failure. Data is your most valuable asset. Can you afford to lose even one bit of it?
Back It Up
Cloud-based management systems save your information off-site, and a top-notch cloud-based management system utilizes redundant backups, keeping your assets and your organization secure. This protects you from hardware failures and any potential damage that could occur if an emergency happens at your office, like a fire or theft.
Response Requested
Managing your certifying board with local software also unnecessarily ties you to a single device. ROC-P is fully responsive. That means you can utilize the platform's complete functionality from any device that can access the internet: desktop, laptop, tablet, or phone. If your work requires any degree of mobility, then the cloud is for you.
Conflict Resolution
Traditional technology - both the software needed to execute tasks and the hardware that operates the software - requires intermittent updating. Updating just one item, hardware or software, can create a time and money-consuming cascade effect that forces you to upgrade every other element of the workflow. For example: you upgrade your management software but the new version is not compatible with your old operating system. Now you upgrade you operating system, but your older accounting software doesn't cooperate with this new technology. Your organization is now forced to completely re-vamp your technology and start over from scratch.
Cloud-based systems operate independently of the hardware and operating systems of the users. ROC-P is continually updated, but these improvements are made remotely and seamlessly delivered to the people using the system. As long as you can connect to the internet, you can manage your organization with accuracy and efficiency.
Come Together
Local software limits the ability of staff, boards, and the people they serve to work simultaneously on the same project. More work can be accomplished when all involved parties are freed to complete their vital tasks at the time and place that makes the most sense for them. This allows collaborators to work across time zones, across continents, and to ensure that they are always looking at the same information.
The Time Is Now
Real-time updates are the key to maintaining data integrity while multiple users, board or staff members are simultaneously manipulating information. This can only be done with cloud-based software. With a localized software solution, people may pass a file back and forth, and a complicated auditing and vetting process is required to make sure that one user's edits are observed in the other's work. Data gets duplicated, erased, corrupted, and suddenly your most valuable property - information - has been irretrievably ruined.
Easy Street
A great piece of technology makes life easier. If you are on the staff of a certifying board, how much time do you spend preparing reports for the board? If you're on the board, how could your ability to strategize and lead be elevated if you didn't have to wait for vital reports to be manually prepared?
A cloud-based Certification Management System (CMS) allows for real-time report generation, with custom configurations and permissions so the right people can get the right information right when they need it without involving a third party.
Using a cloud-based CMS like ROC-P can save certifying boards time, money, and a world of hassle by empowering staff, boards and users to complete the tasks they want and get the information they need securely and on demand. Contact the experts at ROC-P today and find out how you can scale new peaks of performance in as few as four weeks.